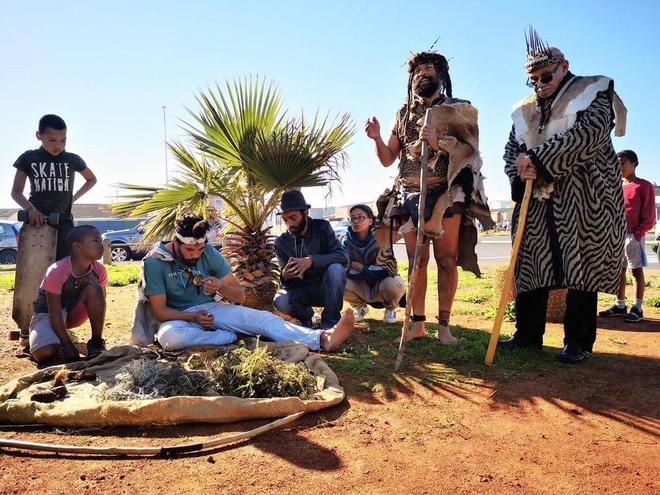 Tafelsig resident Michael Bell has started a mural art project to get the community to take ownership of open spaces in the area.
The Tafelsig Placemaking Initiative was launched on Saturday July 13 on the corner of Kilimanjaro Street and AZ Berman Drive, next to the Nelson Mandela Youth and Family Centre.
In September last year, the community applied a base coat of paint on the walls in preparation for the art work but could not continue the painting as they needed approval from the City of Cape Town.
In May this year, Mr. Bell, founder of Mitchell's Plain Online, received approval from the City of Cape Town and support from various stakeholders. It will take about three to six weeks for the art work to be completed.