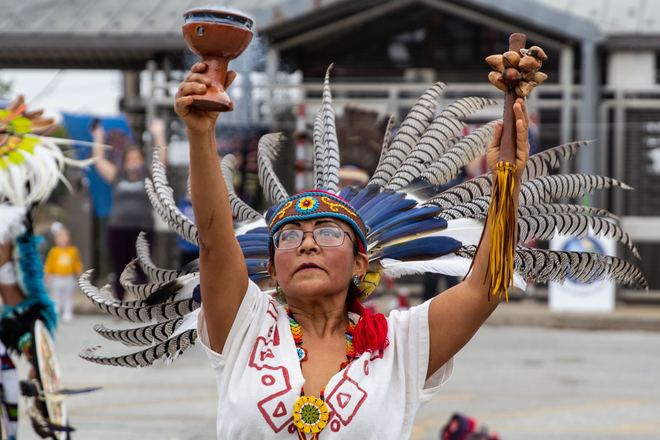 As many Americans get ready to observe Columbus Day Monday, a group of racial justice activists in the Philadelphia suburbs says it's a reminder that the fight for equity is not over.
Norristown activist Mark Jones helped organize a daylong rally calling for "equity and justice for all people, and especially Black, Indigenous and People of color" with the Montgomery County organization Community for Change.
The rally, explained Vincent, was a way to connect several new activist groups in Montgomery County, which sprung up during the protests calling for racial equity and changes in policing.
Upper Merion resident Stephanie Vincent, another organizer with the group, said the marching has caught the eye of some institutions. She wants to see changes in school curricula and more diverse leadership in local organizations, but that requires activists to start working more closely. She said she wanted the day's rally to be a "connector event."