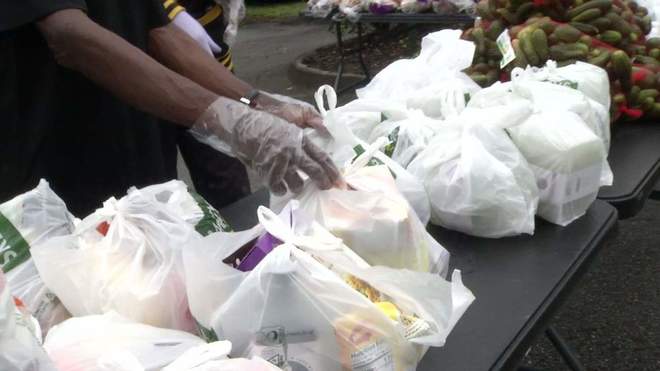 The mayor's office and several area organizations invited the community out Saturday morning to voice their opinions on how to reduce crime and improve public safety in the mid-Westside of Jacksonville.
The Community Impact Day event near Edward Waters College on Grunthal Street was hosted by the Mayor's Community Based Crime Reduction Program, New Town Success Zone, Celebration Church and the Mayo Clinic Wellness Rx program.
As dozens of cars came through, participants were asked to fill out a survey with questions about safety in the community.
"What we want to do is get some feedback from the community. The important thing to know about the community-based crime reduction is that the approach is innovative and it's data-driven," said coordinator Kendra Mervin. "And when we talk about data, we're talking about direct feedback from the community. We want to know what the community thinks they need in order to make an impact on crime as well as quality of life issues."